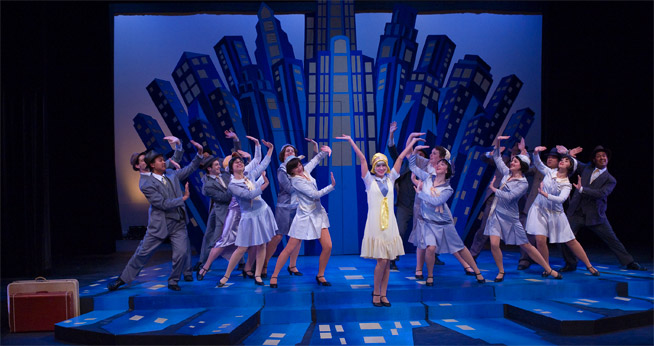 tiba-tiba aku rasa miss nak tengok teater (ece. bunyi mcm dah patblas kali tgk teater. padahal baru dua..)
Ingat lagi first time tengok tros up pigi Istana Budaya..habes terbang melayang 2 rat; tapi sangat berbaloi-baloi..except for the fact ada jantan gatal tengah raba awek dia yang pkai kain belah sampai paha betul2 kat sebelah aku..bodo kan..aku bayaq mahai2 nk tgk stephen rahman hughes, korang dok buat onar plak kat tepi...sungguh tidak belajar sivik...berbulu je ati aku menahan geram.. D:
anyway, back to the topic..aku rasa kat sini mcm xdak teater besaq2 cam kt IB la..kalo ada pun skali masuk dia duk cakap bahasa kadazan..jenuh nak selak kamus kadazan-melayu; nak paham storyline lagi..huhu..aritu aku nak gila tengok mahathir the musical...ikon malaysia diteaterkan mesti la nak tgk kan...tidak kesampaian....p ramlee walaupun aku dah tgk dalam video curik DC++,still nak tgk live gak....natrah pun cambest jugak..tapi tu la, jauh panggang dari kepak ayam madu... :(
teater yg aku rasa nak tgk (xtau apa motip aku tulis kat sini tapi aku nak tulis gak.huhu)
- p ramlee the musical
- mahathir the musical
- natrah
- uda dan dara
- mamma mia!
- PGL..nak tgk lagi skali.. :P
- wicked
- cats
- romeo and juliet.haha
hey, did you know that shrek will be shrek the musical? terus terbayang donkey nyanyi. lol.